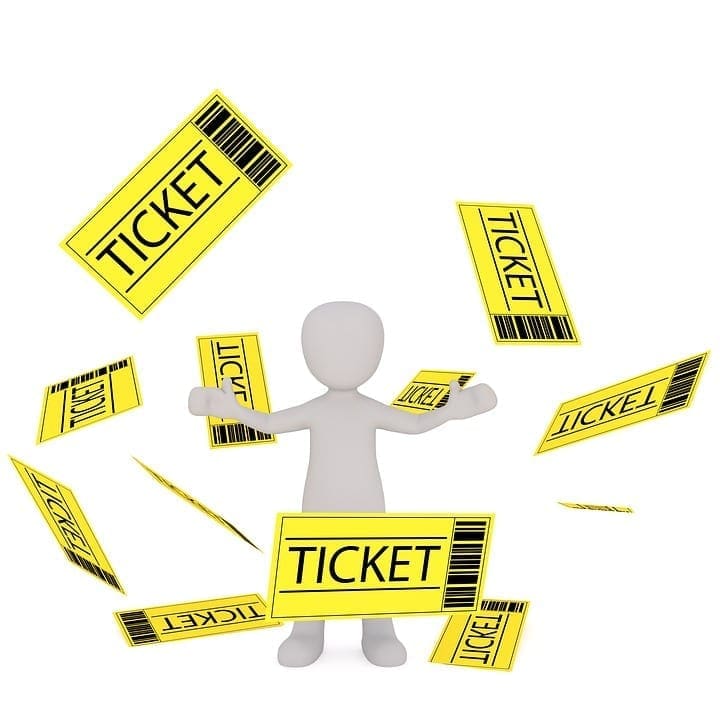 Most business owners are constantly looking for ways to get customers in the door. For example, knowing that two-hour parking limits in downtown areas present hardships to both customers and employees may prompt owners to seek out locations with easy on-site parking for added convenience. Of course, this isn't the only way to increase your foot traffic and positive brand associations. In the social media era, contests and giveaways have become a common way to spread the word about a new product or service and to further your reach.
That said, traditional versions of the social media giveaway still prove very effective. For example, hosting a raffle can be a great way to flesh out your mailing list, reach new customers, and incentivize purchases. And when you have custom printed raffle tickets, your drawing will look the part. But before you pull out the winning custom raffle tickets and announce who will be taking home the prize, you'll want to do some homework first. Below are some essential steps to take when hosting a raffle at your place of business.
Look Up the Legalities: Before you order customized raffle tickets or start picking out the prizes to give away, you'll need to ensure that the drawing is actually legal. Technically speaking, raffles can be classified as a form of gaming if you charge for contest entry. That's often why you see "no purchase necessary" in the fine print of many giveaways. You'll need to check out both state and federal guidelines pertaining to raffles. Be sure to ask questions pertaining to whether you can have customers enter a raffle using a purchase receipt and any other rules that are unclear. You'll want to consult the websites for the U.S. Small Business Administration (SBA) and for the Federal Trade Commission (FTC) to ensure your raffle won't be breaking any rules. Once you know how a raffle should operate, you can proceed with the subsequent details.
Top Off Your Team: Businesses will often partner with charities or non-profit organizations to increase promotion and impartiality during a contest. Not only can this allow you to support a cause you care about, but it can also bring a sense of legitimacy to your drawing. What's more, you'll be able to bring in more entrants, thanks to your combined efforts. Alternatively, you could also partner with another business (though not a direct competitor) to magnify your reach and drum up excitement for the drawing. Just make sure that if you work with another organization that their mission aligns well with yours and that the partnership makes sense for the given contest.
Plan Out Your Publicity: Before you pick the winners with your custom printed raffle tickets, you'll need to promote your contest to the utmost. Make sure your raffle has a "hook" — an exciting point of view that will appeal to media outlets as well as entrants. Your raffle should tell a compelling story, rather than simply giving away a prize. You should give yourself enough time to plan the raffle itself and to promote the event with press releases, on-site signage, website and social media updates, email blasts, and media interviews. Although you may not want to spend a ton on advertisements (unless the prize is truly impressive and you stand to bring in a lot of business as a result), you'll want to explore low-cost publicity options to ensure you gather as many participants as possible.
Stock Up On Supplies: One of the great things about this kind of contest is that you don't necessarily need a lot of inventory. You should, of course, stock up on unique raffle tickets and entry forms. Custom printed raffle tickets can make your efforts seem even more professional and can make your tickets stand out to entrants. You may also want to get yourself a raffle drum to help you pick the winner. As long as you have enough of these materials to accommodate all your entrants, you'll be golden.
Want to host a business drawing? You'll need custom printed raffle tickets of the highest quality. For more on these tickets, as well as the valet supplies we carry, please contact us today.